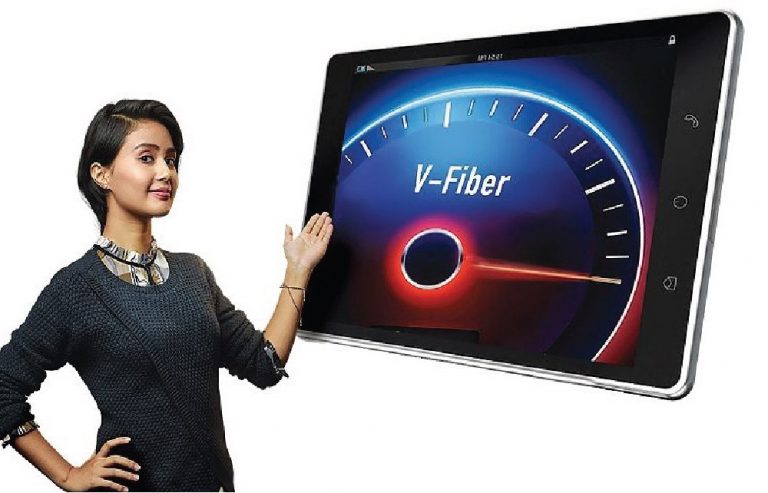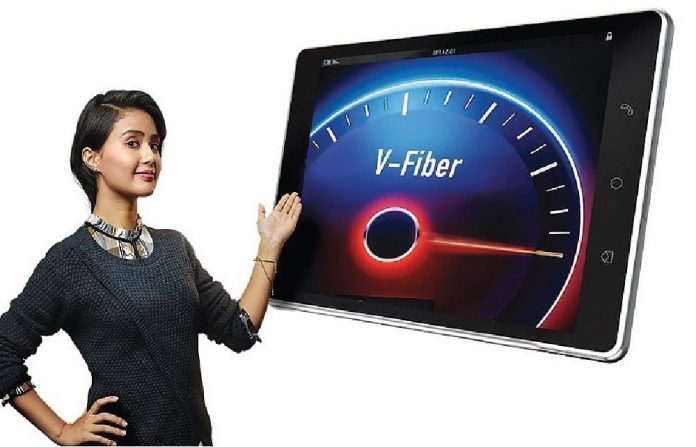 We already know that Jio has publicized its Giga-Fiber Plans. Rival to that, Airtel Bharti came forward presenting its optical-fiber related high_speed broadband services namely, Airtel V-Fiber. Users can get this service on upgrading their broadband plans. So, let's have a complete sketch about Airtel V-Fiber, its plan and more.
What is Airtel V-fiber?
Yes, talking about Airtel V-fiber, this "Fiber-To-The-Home" of Airtel based broadband service is based on European-Technology, in which the user can access internet facility upto 1000 Mbps i.e. equal to 1GB. The most striking feature of this service of Airtel is that user no need to get separate wiring at home. If you are already taking the broadband service of Airtel, then upgrade your modem with the Airtel V-fiber modem.
Right now, Airtel V-fiber spread over more than 30 country cities. The company is about to roll out in 90 cities soon. Apart from this, the company can start its "Fiber-To-The-Home" fixed-line broadband service in Tier-2 and Tier-3 cities, in the face of a tough challenge from Jio Giga-Fiber.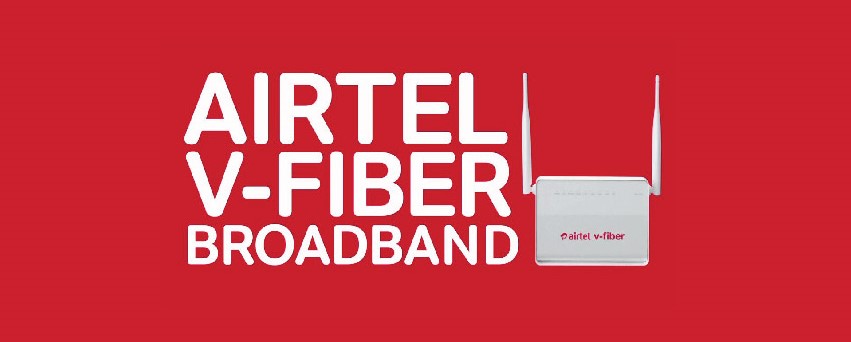 How to register for this service?
Registration for Airtel's V-fiber is as easy as Jio Giga-Fiber. If you were Airtel customer, then you will have to contact Airtel customer care executive to renewal the modem. If you are not a user of Airtel, then you will have to buy a new modem and pay a one-time registration fee. You can also apply from the official website of Airtel.
Plans and prices
Talk about this plans, Airtel also introduced this service for Tamilnadu and Chennai Circles. Soon it can be seen in Delhi-NCR too. The plans are available between Rs.999 and Rs.4,999. With these plans, users are able to get benefits of 50GB to 1000GB Data. Users with this plan can also get unlimited voice-calling (with national roaming). However, users with Rs.999 plan cant get such benefits. Airtel also added some credit with these plan like one year Amazon Prime Subscription and 20% Cashback discounts on minimum 6 months plan. The company has not yet announced any details about how much speed users are capable of this service.