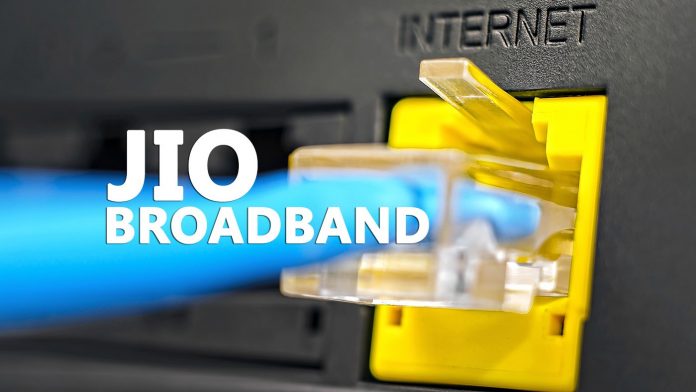 Reliance is all set to once again going to upset the telecom industry, and this time it is going to spread its JioFiber technology and offer high-speed broadband at low data price. The broadband segment is but just a fraction of the telecom industry. However, with the coming of the internet of things (IoT) and Internet dependability in general, home broadband connections are going to expand many times in the coming years.
If rumors are correct, Reliance Jio will be offering 100GB data for Rs 500, and the service will be launched this Diwali. The other main broadband players are already gearing up for what will be another tariff war. Major players include BSNL, Airtel, MTNL has already revised their tariffs to be at par with a formidable opponent.
In an official announcement made earlier this month, Reliance-Jio said that it would be starting its broadband services in the main metros across India which include Delhi-NCR, Vadodara, Mumbai, Ahmadabad, Jamnagar, and Surat for free under its JioFiber Preview Offer. Users will be able to get three months of the high-speed internet through Reliance Jio's 'JioFiber' offer.
The broadband plan will be coming with a JioMedia share device along with the smart set-top box, routers, and Power Line Communication devices. The JioFiber offer 100GB data for Rs 500, will spawn another price war for wired internet
The entry of Jio in the 4G wireless data segment has started a tariff war, and the consumer happens to be the biggest beneficiary. With the launch of FTTH or Fiber to the Home by Jio, a new tariff war is going to begin and once again it will be the consumer who is the final winner. Jio is offering data at half the price which its competitors are offering.
Airtel is offering 1000GB free in a year for those who have taken its wired connection from May 16 or after that. Airtel is also hastening its 100mbps fiber connection rollout in anticipation that Jio is going to offer similar speed to its consumers.